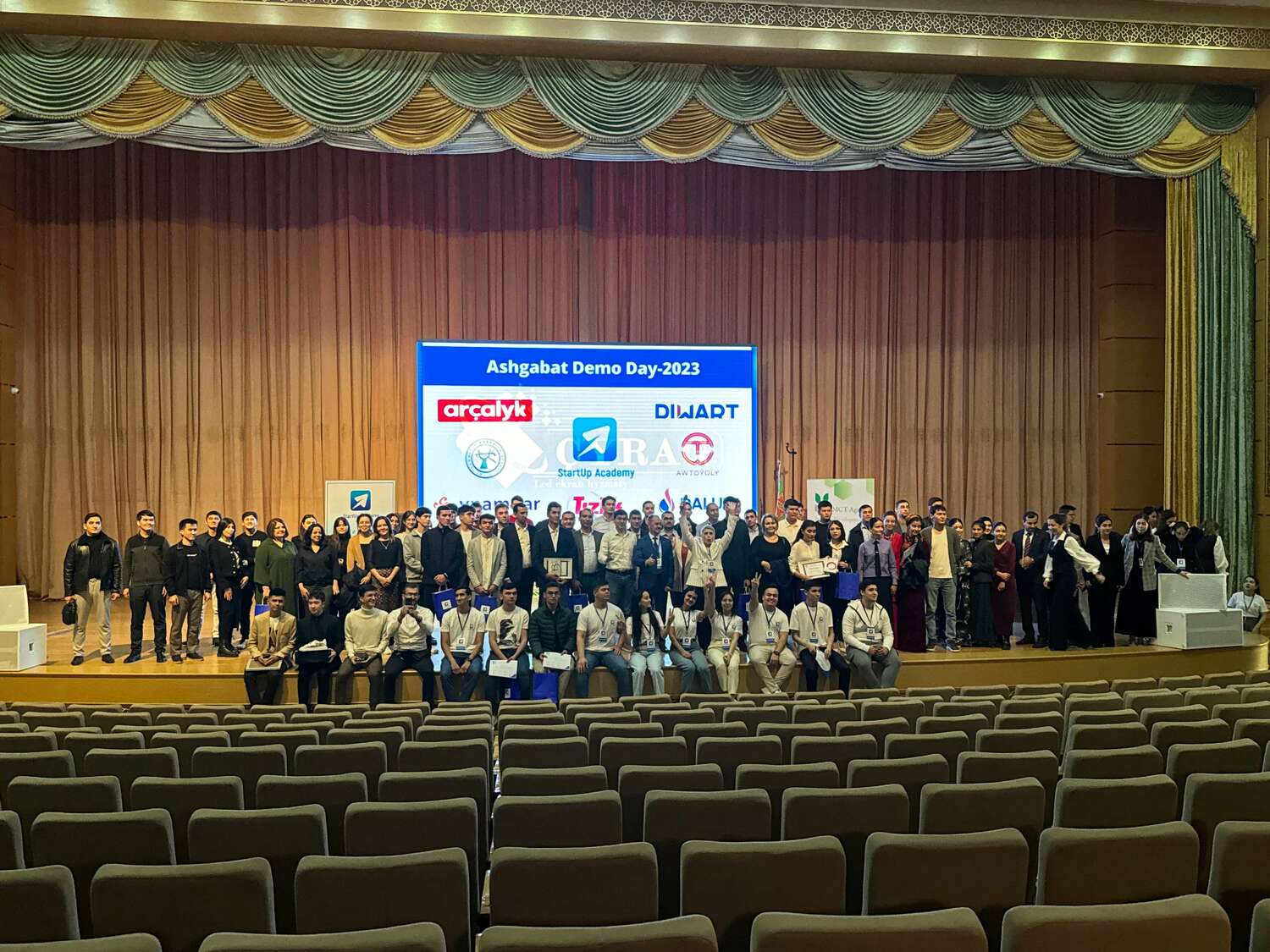 25.11.2023 Ashgabat Demo Day-2023 Ninth stream of the incubation program from Startup Academy!
On November 25, 2023, in the hall of the Cultural and Business Center of the Oil and Gas Sector, nine amazing startup projects presented their innovative ideas and products! Open to all event, wide stage, wide audience! Greetings and words of support from representatives of the Business Angels Club, and, of course, exciting presentations of nine startup projects - every moment became part of our innovative Celebration.
1st place: "Onix" (online service for ordering custom sneakers)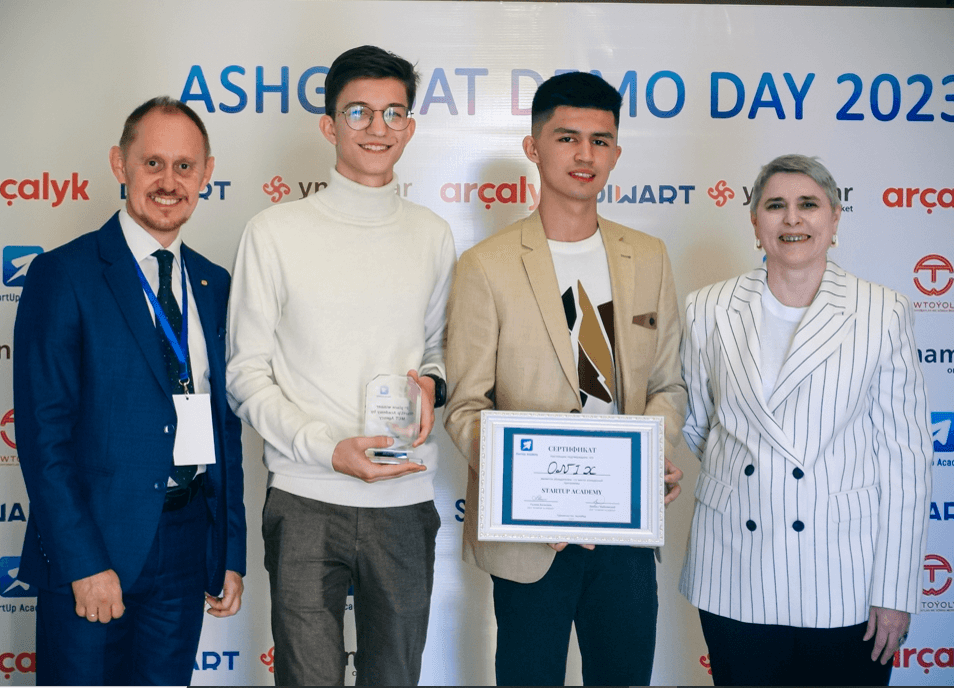 2nd place: "Crescendo" (music and educational studio for children)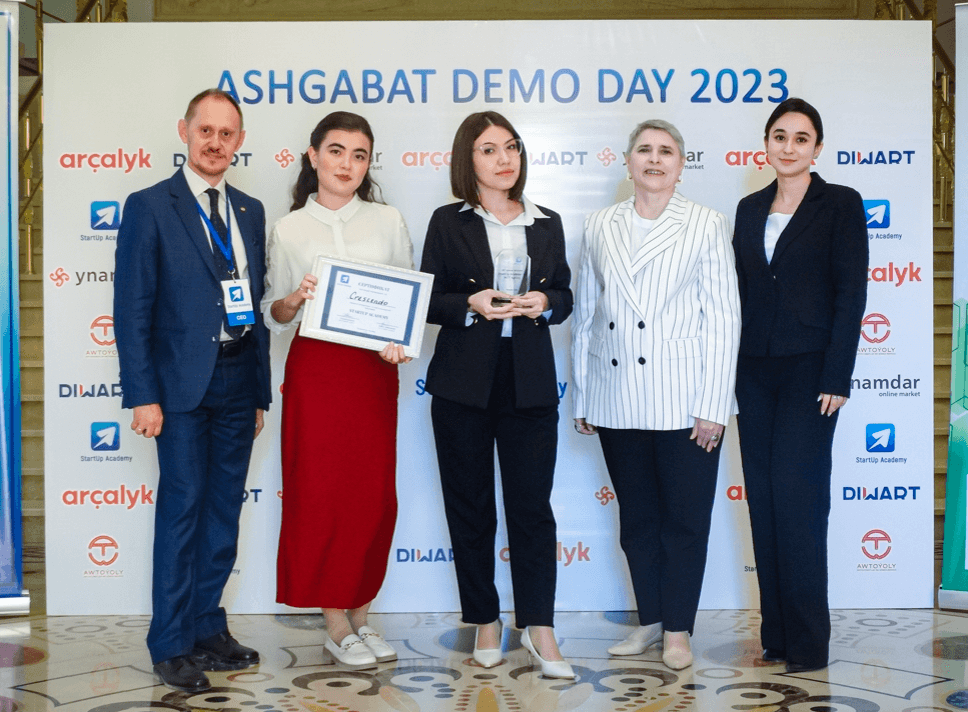 3rd place:"Döret" (online service for ordering custom T-shirts)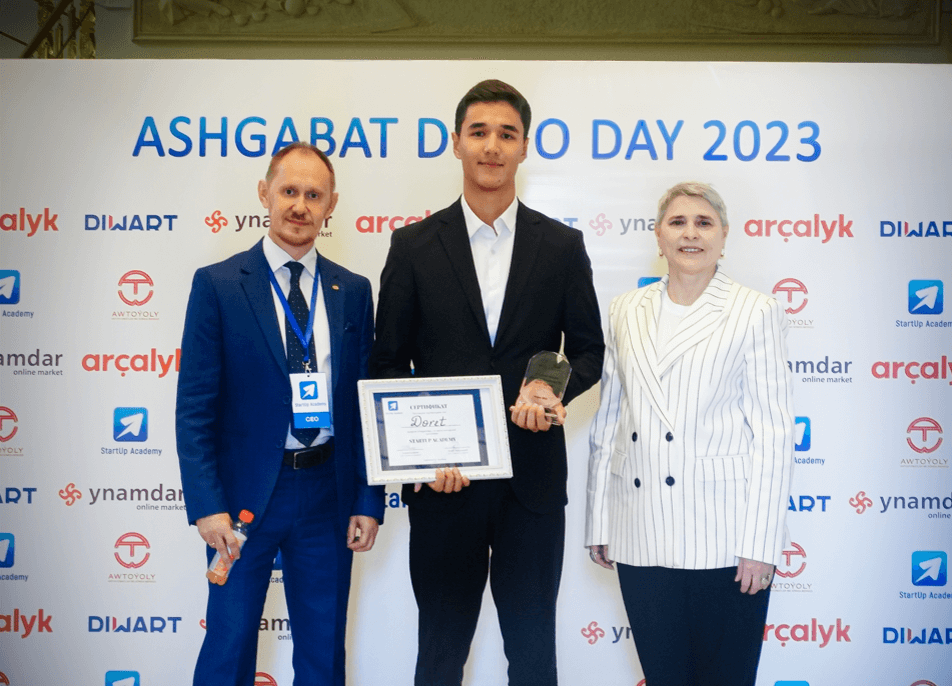 Thanks to our sponsors: "Arçalyk", "Awtoýoly", "Daluw", "KEH", "Ynamdar", "Diwart", media sponsor "Orient", and volunteers of IUHD.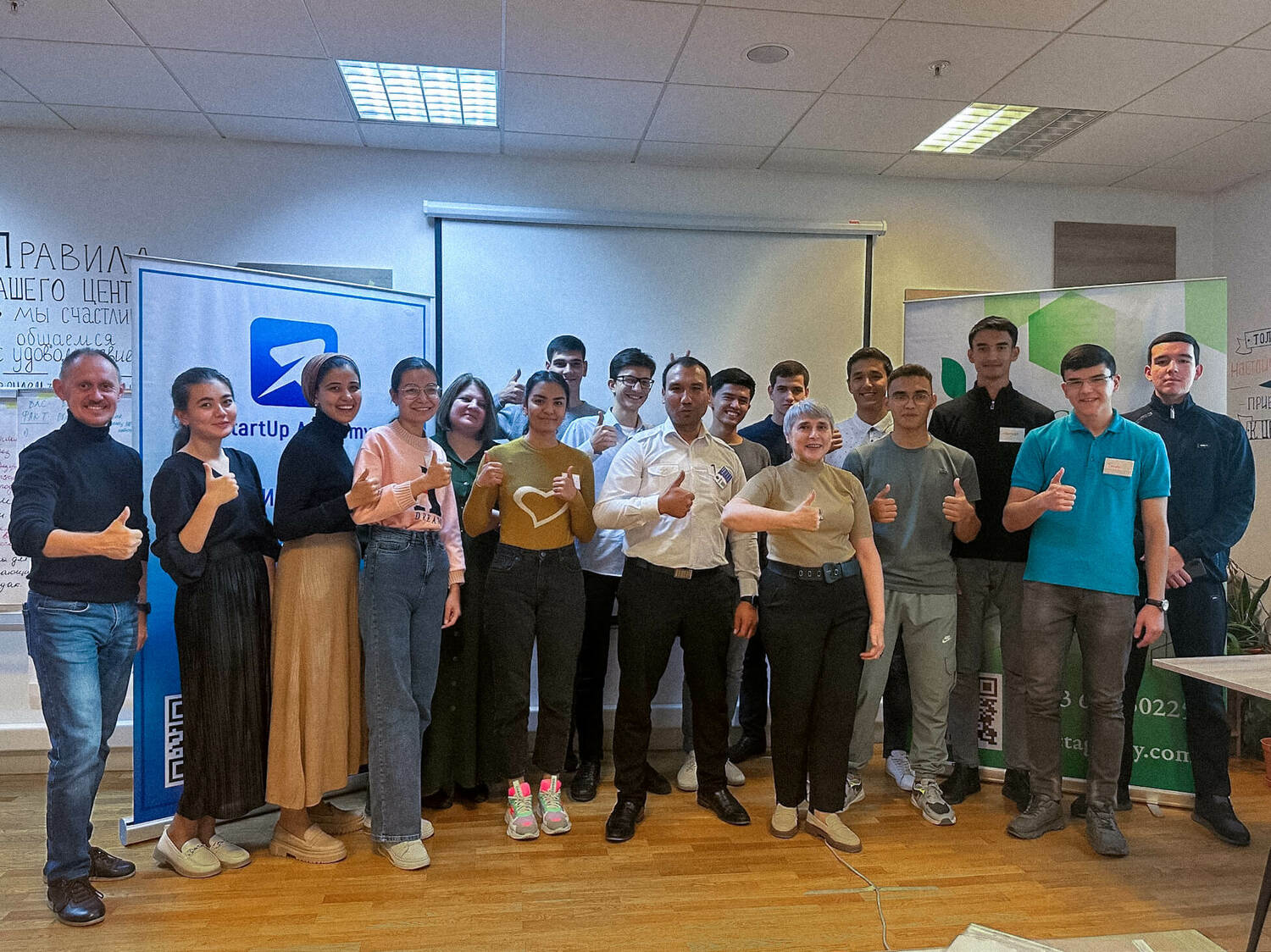 15.10.2023 Start of the ninth stream of the StartUp Academy incubation program
The business incubator has been launched!
Together with the participants we plunged into the world of ideas, startups and innovative projects. Along with already at the first training we saw a huge potential in each of them!
In addition to this is just the beginning of an exciting journey. We can't wait to see what amazing startups will launch as a result of our work!
Follow our updates on Instagram @startup.tm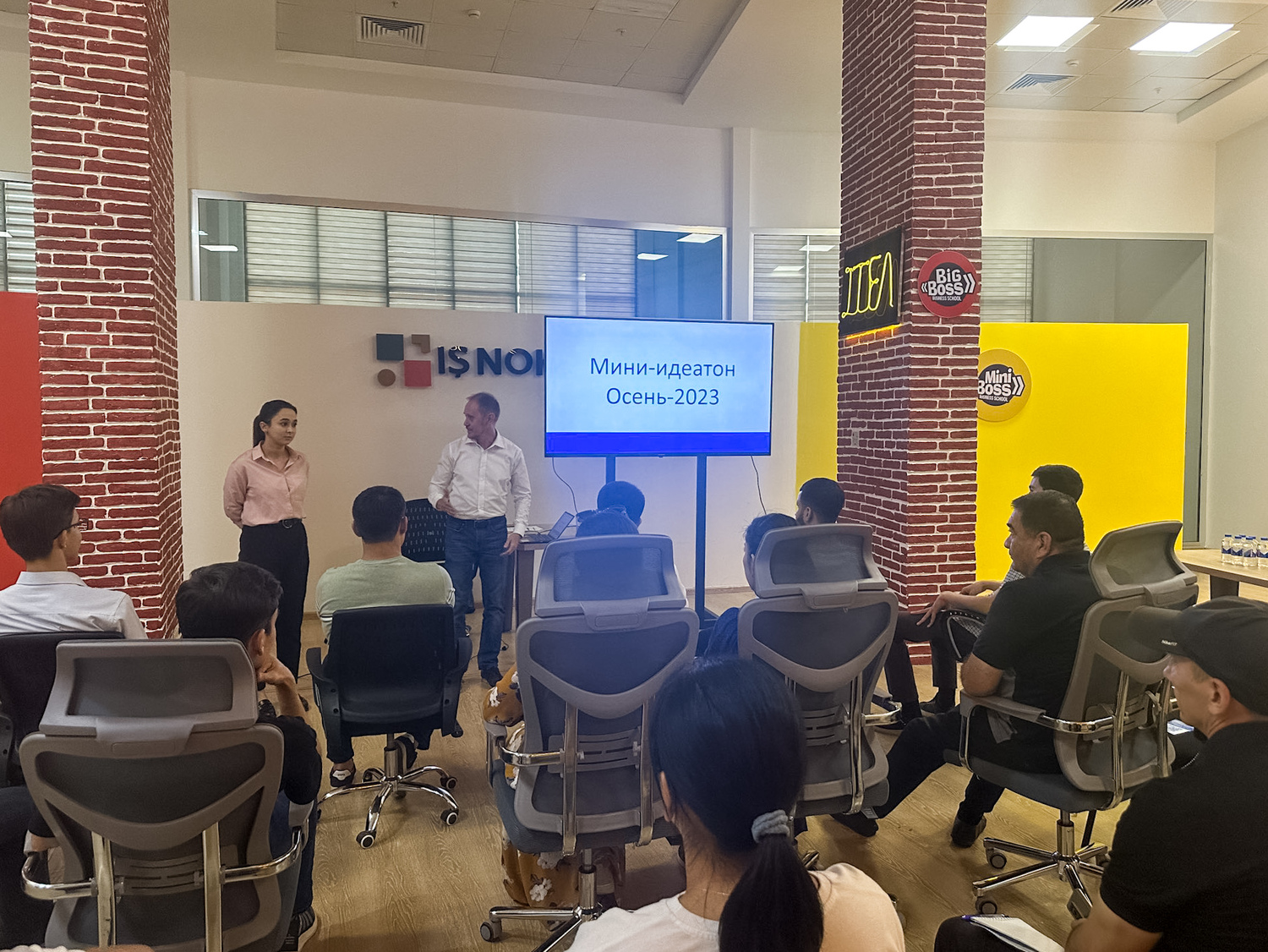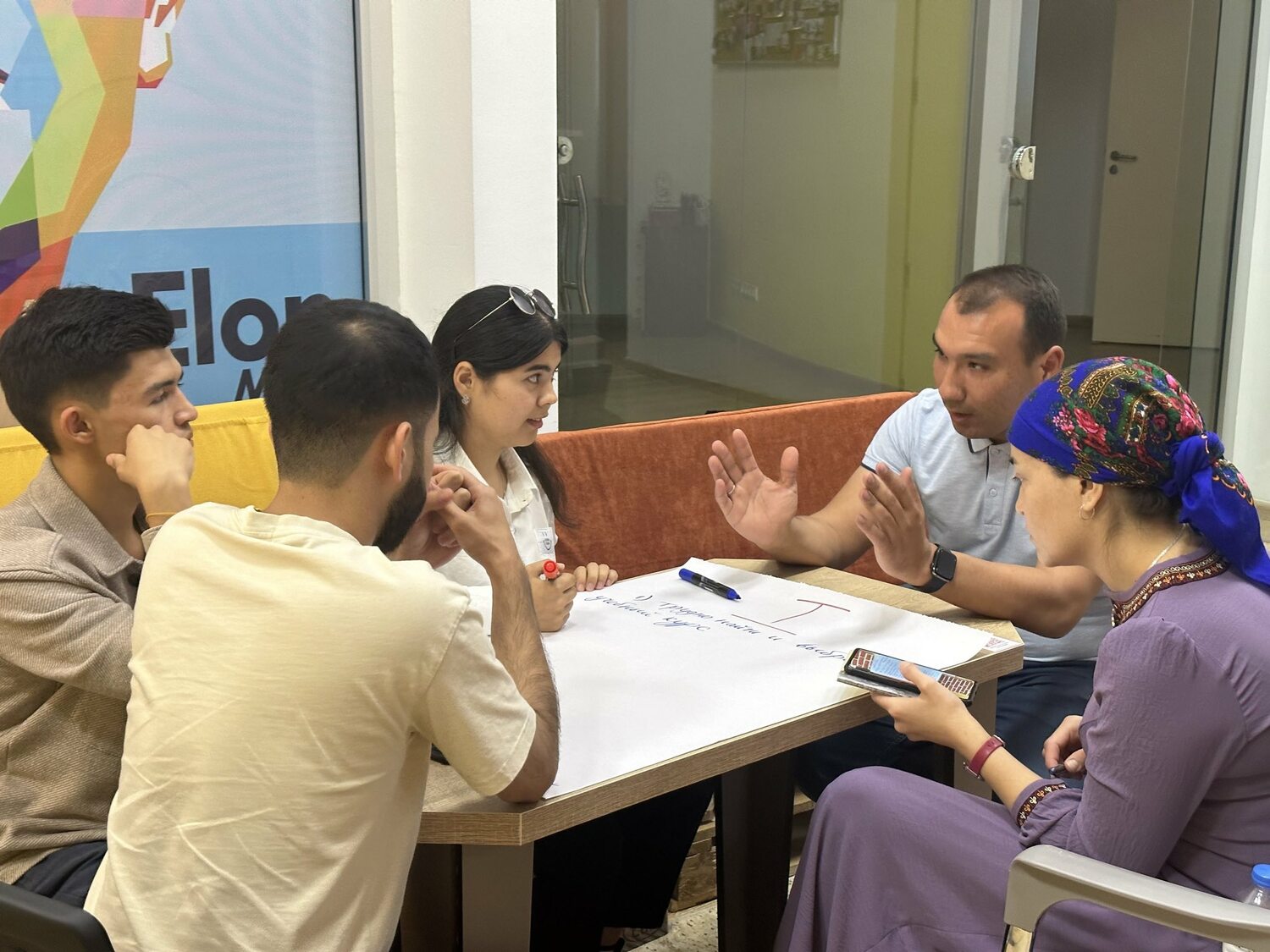 23.09.2023 "Mini Ideathon Fall-2023"
On September 23, 2023, the "Mini Ideathon Fall-2023" was held. This event was full of energy and ideas, attracting active participants and creating a team spirit.
"Mini Ideaton Fall-2023" was organized to attract participants from different backgrounds and with different skills. All of them were united by a common goal - to create innovative ideas that can change the world.
However, the most valuable thing about Mini Ideathon Fall-2023 was that the participants not only created projects, but also found new friends and like-minded people. The interaction and exchange of ideas stimulated the growth and development of each participant.
"Mini Ideathon Fall-2023" was a vivid example of how active and creative people can create something bigger together. The event filled the participants with enthusiasm and inspiration, showing that ideas can change the world if given the opportunity to grow and develop.
Thank you to our partner @ish_nokady_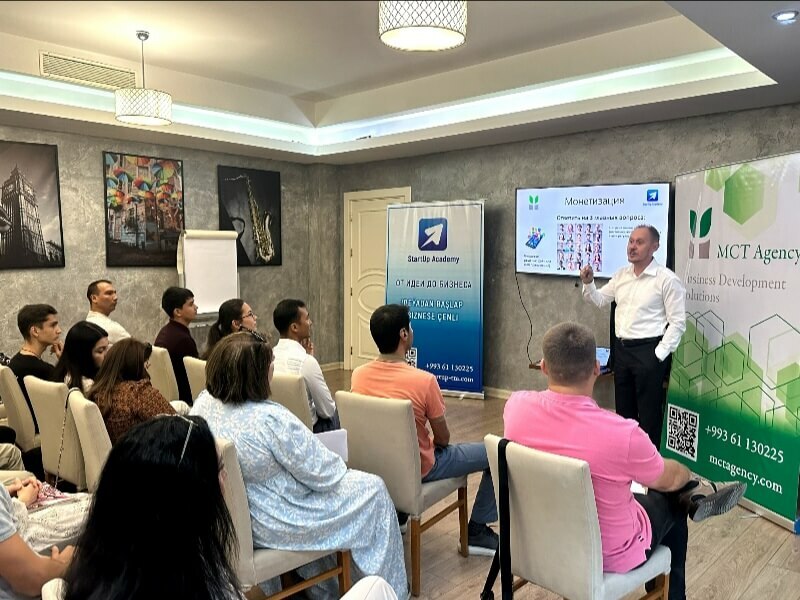 16.09.2023 Seminar "How to Monetize Your Website or Mobile App"
We held a workshop where we broke down the intricacies of monetizing web projects, and how to maximize revenue from mobile apps.
Thanks to active participants, sharing ideas and knowledge, the workshop proved to be a real source of inspiration!
Thank you to everyone who joined, asked questions and contributed!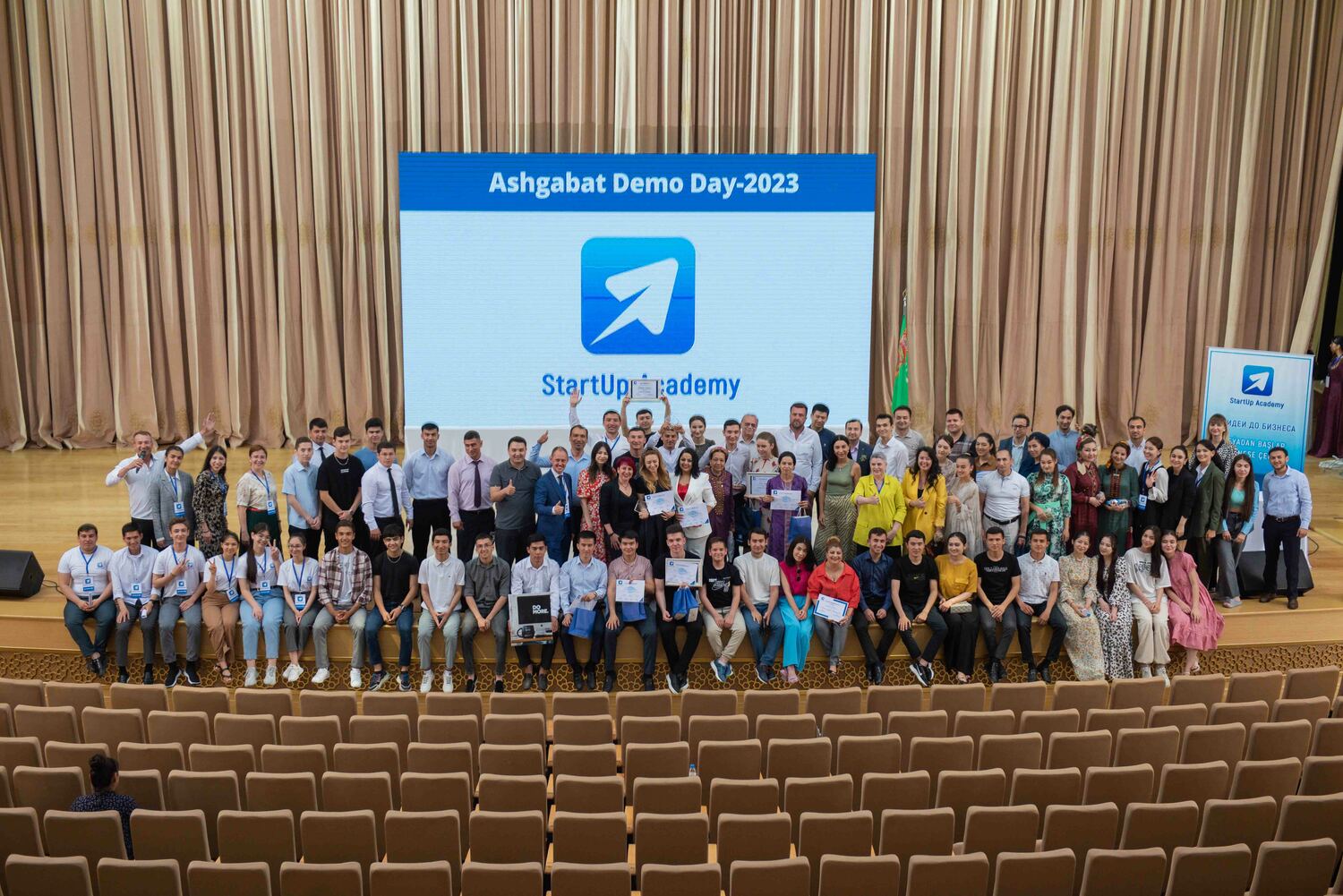 14.05.2023 "Demo Day" of the eighth stream of the StartUp Academy incubation program
YAY! We did it! On May 14, 2023, in the hall of the Cultural and Business Center of the oil and gas sector, the following event took place
Celebration of innovative entrepreneurship - Demo Day of the Eighth Incubation Program
Startup Academy by MCT Agency.
We tested a new format - a big stage, an event open to all comers, when we invited various guests from students to businessmen to participate in the celebration - more than 150 spectators in total.
Greetings from partners, a representative of the Business Angels Club, and, of course, exciting competition performances of six teams of incubation program graduates, cheered on by the Startup Academy coaching staff and the Startup Club (which includes graduates of previous programs) - these were the parts of our Celebration.
The winners of the competition were:
1. First Place: "Flower Boom" (an online flower ordering platform)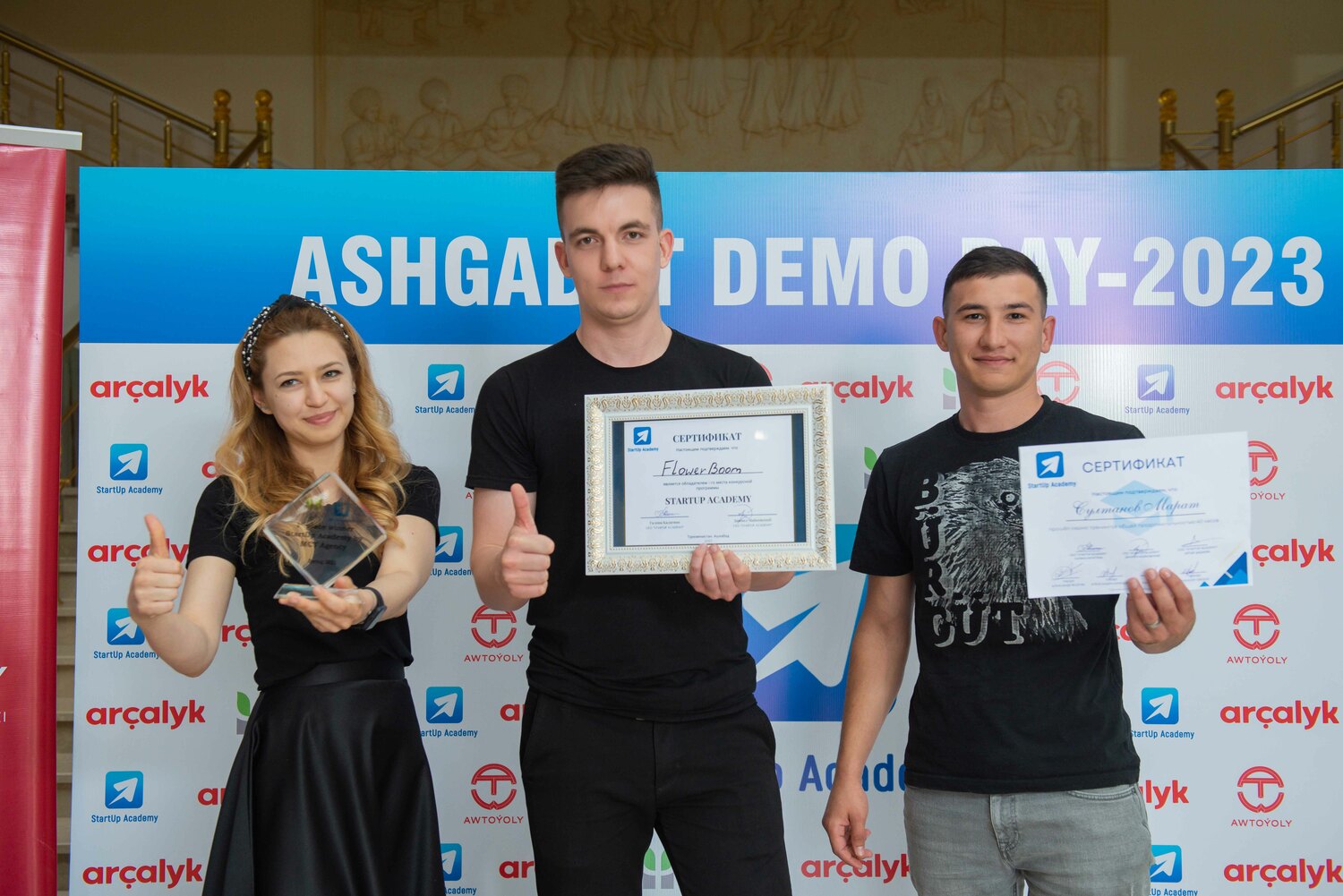 2. Second place: "Fre-work" (online platform to earn extra income)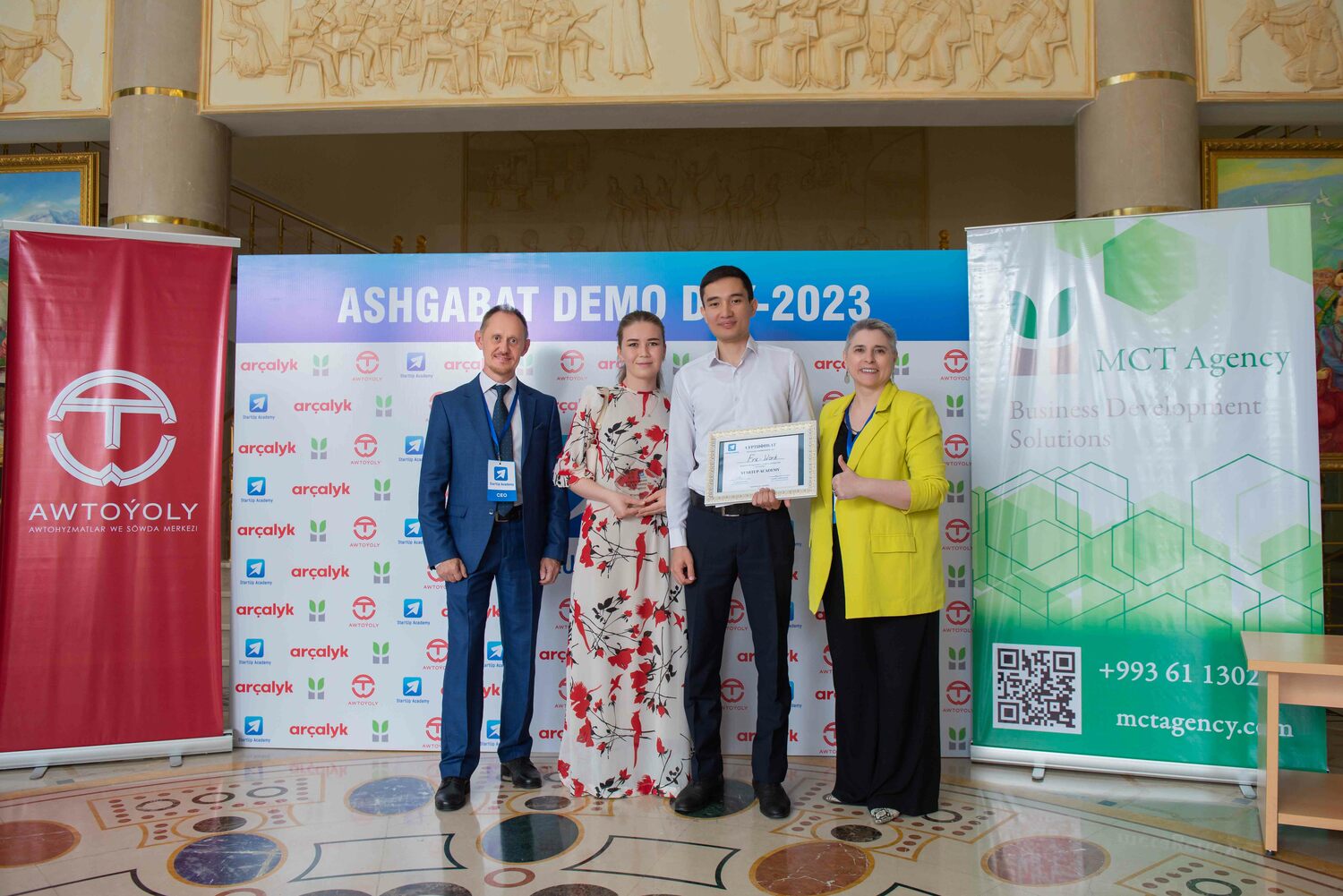 3. Third place: "Sanly satyş" (service of "digitization" of store goods and their placement in marketplaces).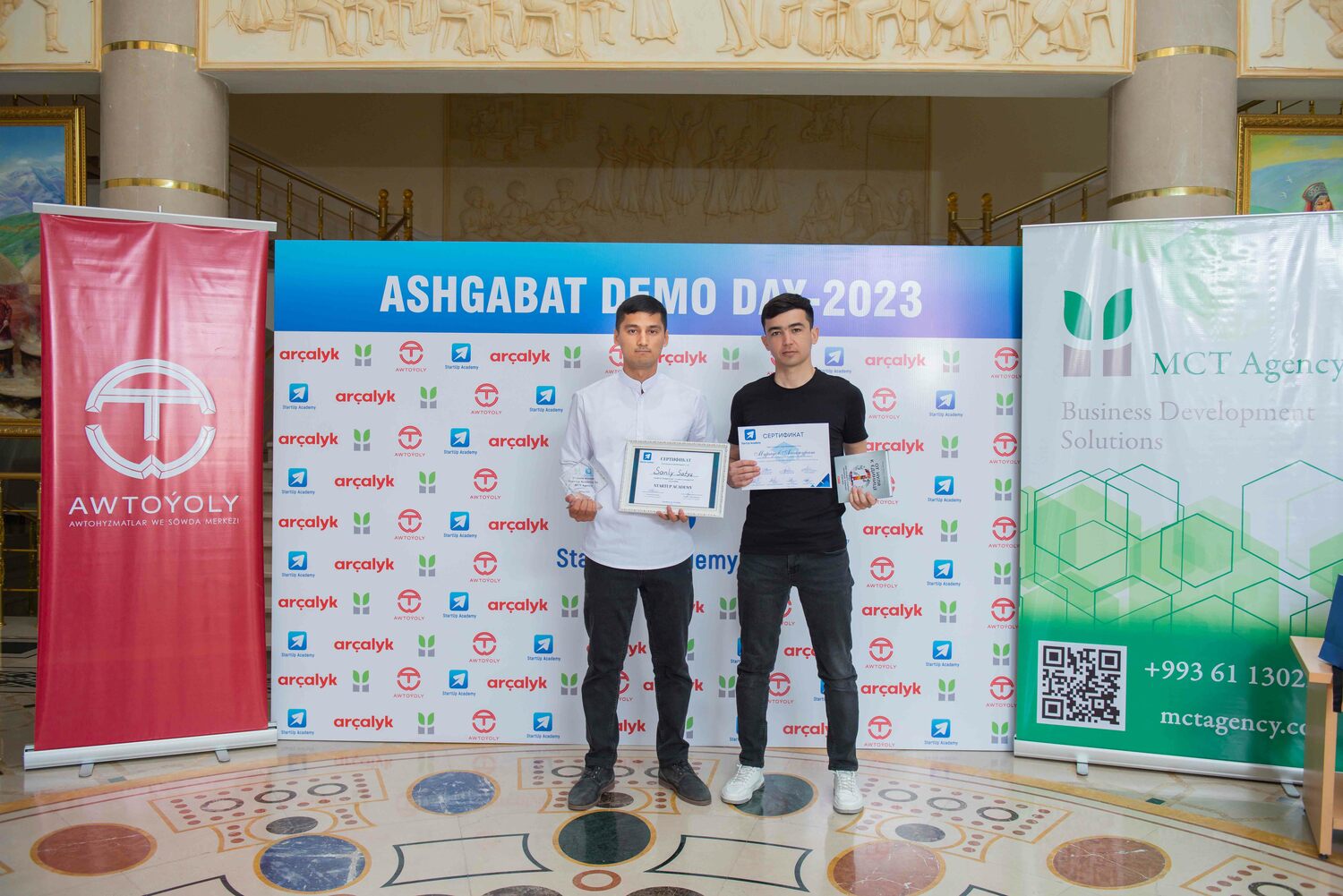 Thanks to our sponsors: "Arçalyk", "Awtoýoly", "Daluw", "KEH", media sponsor "Salam News", partner "Technology Center" of the Academy of Sciences of Turkmenistan and volunteers of the "Business Club" of IUHD.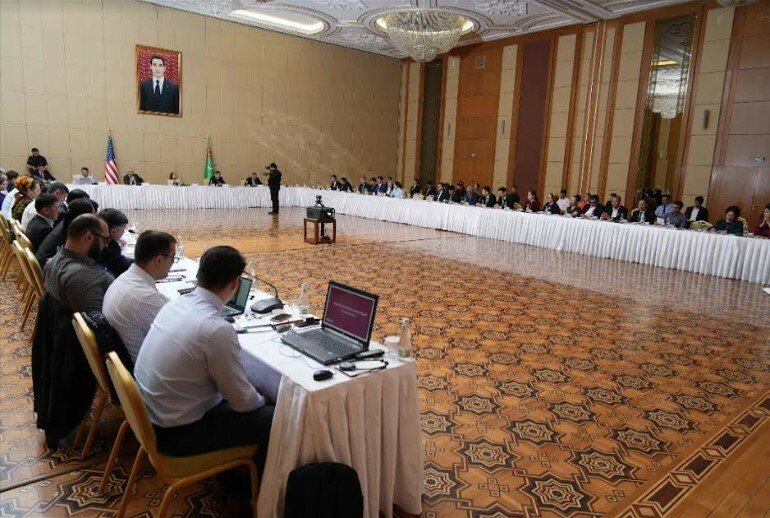 13.04.2023
"Venture Capital Forum-2023"
The United States Agency for International Development (@usaid_fgi) in partnership with Rysgal Joint Stock Commercial Bank held a conference on venture capital investment.
Daniel Maykovsky as a representative of the business incubator "StartUp Academy" ( @startup.tm) spoke about the situation of the startup ecosystem in Turkmenistan at this time and the prospects for development. Also, together with the founders of international venture funds from Bulgaria, Kazakhstan and Singapore, they discussed the development of the startup ecosystem and venture financing institutions in Turkmenistan.
The forum was attended by residents of the Business Angels Club of Turkmenistan, representatives of financial institutions, IT companies, higher education institutions, state regulatory bodies and other stakeholders of the startup ecosystem.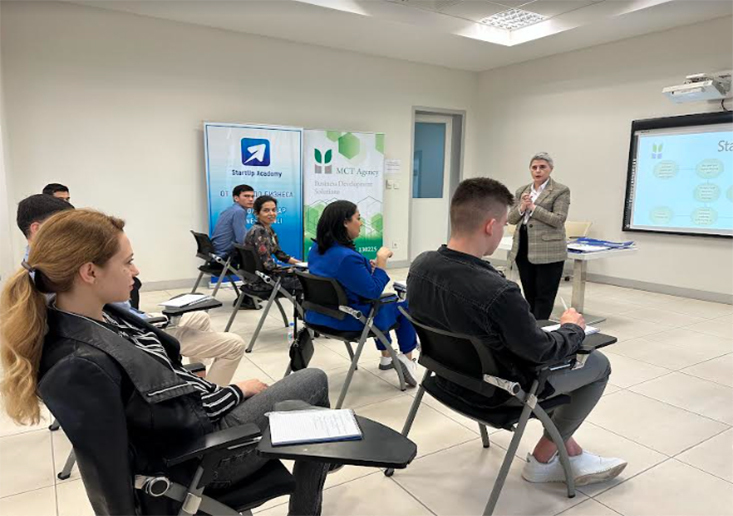 01.04.2023 Start of the eighth stream of the StartUp Academy incubation program
The business incubator has started its work. New startup founders, new ideas, new emotions.
Already at the first training they learned a lot of useful and interesting information that is necessary for the realization of their ideas and became one step closer to their dreams.
Follow them on our Instagram account @startup.tm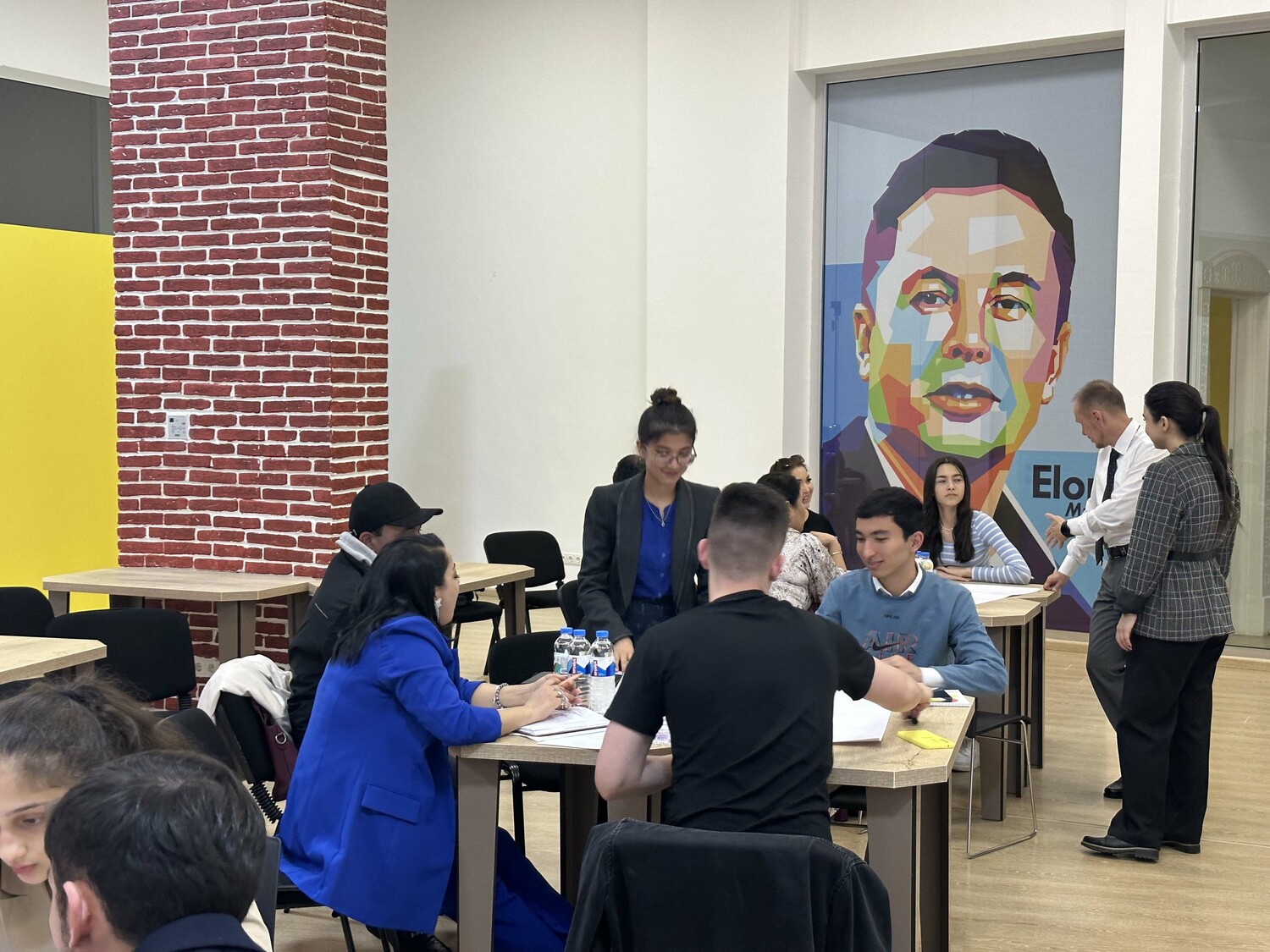 17.03.2023 "Ideaton-2023"
It is a cool intensive on search and processing of business ideas. In a short time participants learned how and where to look for ideas, how to work with them properly, some participants found like-minded people and formed cool teams.
There was a special atmosphere - fullness, involvement, team spirit, energized and high efficiency.
Thank you to our partner @ish_nokady_